Newsletter
Be the smartest business owner in the room
Your customers will love you. Your competitors will be in the dark.
Every week, Steeped Insights sends you the insights, stories, and case studies that tea and coffee professionals need to market effectively.

"Tea is a value-added commodity. To bring change to the industry, we need to sharpen up our marketing."
Ashmit Patel Founder at Ahista Tea
About the newsletter
Digital marketing is constantly changing, and it's easy to get complacent.
Some major tea and coffee brands are seemingly behind in their digital marketing, while some smaller players market effectively.
Don't be the business owner implementing digital marketing strategies from 2011. Be the business owner that leverages trends and real industry insight. Be the entrepreneur using digital marketing to grow your business.
This newsletter, Steeped Insights, helps you do that. Steeped Insights shares the best practices and dives into content strategies from the fast-growing startups. We find out what attracts potential customers. We find out what helps you sell.
Steeped Insights gives you all the stories, research, case studies, and stats you need to have marketing expertise for your tea and coffee company —regardless of your position.


The most important stories, ideas and resources about marketing tea and coffee.
Straight to your inbox, every Sunday.
Join a discerning group of 100+ subscribers, deeply invested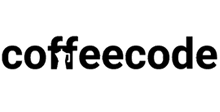 Steeped Insights is brought to you by Steeped Content, the go-to marketing service provider specializing in the tea and coffee industry.
Use left/right arrows to navigate the slideshow or swipe left/right if using a mobile device